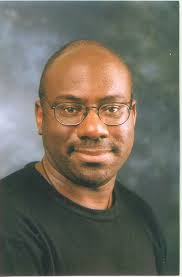 Professor Anthony G. Reddie is the Director of the Oxford Centre for Religion and Culture and a Fellow of Regent's Park College, in the University of Oxford. He is also an Extraordinary Professor and a Research Fellow with the University of South Africa and is the Editor of Black Theology: An International Journal.
He has pioneered a participative model of Black liberation theology that combines Constructive theology and Practical theology, using experiential exercises and narrative as ways of undertaking liberative models of theological reflection.
He is a prolific author, having written a number of books, articles and chapters in edited books. His latest book is Theologising Brexit (Routledge, 2019). It offers the first intercultural and postcolonial critique of the Brexit phenomenon, wrestling with questions of identity, nationalism and xenophobia.
His current research interests are in Black liberation theology, Practical theology, Black Phronesis, Decolonial education, Deconstructing Whiteness.
His previous works include:-
SCM Core: Black Theology (SCM, 2012),
Black Theology, Slavery and Contemporary Christianity – ed. (Ashgate 2010)
Is God Colour Blind? (SPCK, 2009)
Working Against the Grain (Equinox/Routledge, 2008).