Adam Ployd
Vice Principal
Director of the Centre for Leadership and Ministry
ap2287@wesley.cam.ac.uk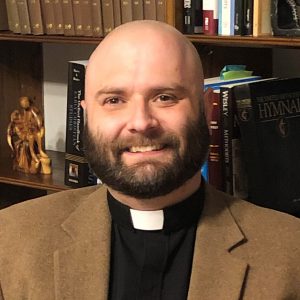 The Revd Dr Adam Ployd has been Wesley House's Vice Principal since September 2021. Alongside teaching and supervising research students his key responsibilities at Wesley House are developing the work of our Centre for Leadership and Ministry Development and co-ordinating the growing MA programme in Chaplaincy and Pastoral Care.
I believe that theology must be done at the intersection of prayer and scholarship. This is the ethos of Wesley House that I am eager to promote and expand. Whether it is through mentoring doctoral students, directing the studies of MA students, or cultivating the worshipping life of our residential community, my vocation at Wesley House is, as Charles Wesley wrote, to "unite the two so long divided, knowledge and vital piety".