Diane Clutterbuck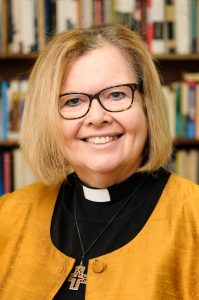 The Revd Diane Clutterbuck is a Part Time Tutor.
Diane is a British Methodist presbyter who has served in a variety of roles including as Overseas Secretary for the British Methodist Church and minister of a church in East Belfast. She has professional qualifications in supervision and coaching.
You can contact Diane dsc43@cam.ac.uk.