Hannah Bucke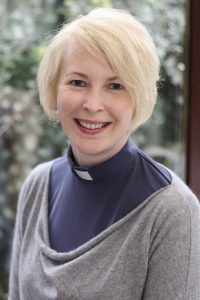 The Revd Hannah Bucke is a presbyter in the Methodist Church in Great Britain. Hannah is currently stationed to the Southend and Leigh Circuit in a pioneering appointment where she is developing a new town centre ministry. Hannah was ordained at the 2015 conference following initial training at Wesley House. Prior to candidating, she taught in secondary and further education, and worked as an education adviser to a major charity.
Hannah is currently studying for a Professional Doctorate in Practical Theology through Anglia Ruskin University, researching presbyteral ministry in missional contexts. She is particularly interested in the role of the sacramental in mission. Hannah also has an interest in the relationship between faith, art and popular culture.
Hannah holds degrees from the University of Cambridge and the University of Southampton.