Helen Cameron
Wesley House Cambridge is pleased to announce the appointment of Dr Helen Cameron as our Interim Director of Doctoral Pathways.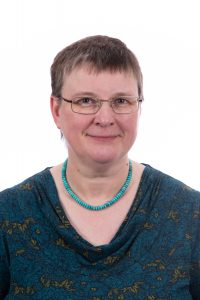 The Principal of Wesley House, the Revd Dr Jane Leach said of the appointment: "We are delighted that Helen is joining our core staff team and team of research supervisors.  Helen is an experienced doctoral supervisor and examiner in the field of practical theology.  She has written on methodology and helped develop Theological Action Research, an approach that has been internationally recognized.  Helen is well placed to support research students and their supervisors and to build on the foundations that Andrew Stobart has laid in developing a research culture at Wesley House."
Helen is a Research Associate at the Centre for Baptist Studies, Regent's Park College, Oxford.  She was the founding Director of the Oxford Centre for Ecclesiology and Practical Theology, Ripon College Cuddesdon.  She has contributed teaching at other Methodist institutions, Westminster College, Oxford, Cliff College and the York Institute for Community Theology.
Helen is currently Chair of the Contact Pastoral Trust that owns the journal Practical Theology and sits both on its Editorial Board and that of Ecclesial Practices.  She is a past Chair of the British and Irish Association of Practical Theology and a current member of the International Academy of Practical Theology.  She is secretary of the AVEC Resources Trust which acts as intellectual executor of the work of Methodist theologian Revd Dr George Lovell.  She is an Ecumenical Canon of Christ Church Cathedral, Oxford.
Helen's publications include co-editing the first UK Handbook on Congregational Studies and co-authoring a companion to researching practice in ministry and mission.  She is currently co-editing a collection of evangelical contributions to practical theology.
Speaking about this role in Cambridge Helen said, "I am pleased to be joining the team at Wesley House.  We share a vision of doctoral studies as providing academic and vocational development and contributing to the intellectual flourishing of the global Methodist community."