A Call to Holistic Global Education
1 May 2023
The concept of holism and holistic education refers to a worldview or theoretical position that opposes reductionism, positivism, and the Cartesian dualism of self and world with an emphasis on the ultimate unity, relatedness, and inherent meaningfulness of all existence.
As part of the 2023 celebration of IAMSCU's 30th anniversary and the Transforming Lives Methodist Education International Conference, Wesley House, Cambridge, will host a symposium on 'Transforming Lives through Theological Education' on 1 May 2023.  Its focus will be on holistic education (whether this happens in the university, the school, the church or the seminary).
Inspired by the work of the World Council of Churches on 'holism' we will explore together as a global community of practice the best in traditional and creative ways of living and learning as we encourage one another to see education for discipleship and ministry in the context of the community, the environment, the struggle for peace and justice and the affirmation of the reality of spiritual life.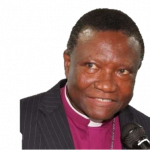 We will welcome our key note speaker, The Revd Prof Bishop Emmanuel Asante to frame our thoughts on holistic education within the Wesleyan community from an African perspective.
Then we will gather around tables to share good practice in holistic education and formation that:
Holds together heart, soul, mind and body
Promotes peace and justice and relational engagement
Thinks globally, ecumenically or ecologically
Practices what it teaches in its institutional life
Participants are invited to bring examples from their own educational and church contexts to discuss with others from around the world.
You can learn more about and register for the conference at IAMSCU | Methodist Conference 2023 (2023methodistschools.org.uk).