New Chair of Trustees
3 December 2022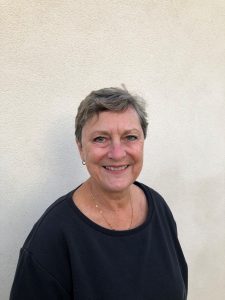 The Trustees of Wesley House are pleased to announce the appointment of Christine Elliott as the new Chair of Trustees from May 2023.
Christine, who has been a Wesley House Trustee since November 2019, takes over from Stuart Jordan as his term of office ends. 
Christine was born and grew up in Aotearoa/New Zealand. Having taught there for some years, she moved with her young family to live and work in London. The life and outlook of the Pacific peoples nevertheless remain part of her way of seeing the world.
Christine's service in The Methodist Church in Britain began in 1991. She first served on the staff of the Overseas Division as JMA secretary, and then as part of the Connexional Team as Asia/Pacific Secretary, finally joining the Church's senior leadership team with responsibility for the Church's external relationships.
In 2012 Christine moved to Churches Together in Britain and Ireland as Director of International Programmes until her retirement in 2021.
Christine currently chairs Feed the Minds a development charity and represents Europe on the World Methodist Council.
Of her appointment, Christine says:
I am really looking forward to continuing my involvement with Wesley House as Chair of the Board of Trustees. I have valued the time I have already spent as a trustee member and consider the work of the House and its direction in the world of theological engagement as a very important contribution. There remains much to be done!
Stuart Jordan, the outgoing Chair, says:
The Trustees are delighted that Christine Elliot has agreed to be nominated as their new Chair.  As an existing Trustee Christine is fully informed about the work of the College and the challenges to be addressed.  She brings extensive international, ecumenical and governance experience to the role and has outstanding leadership qualities that will be of great benefit to the Trustees, as to the wider College, as we move forward together.