Bill Mullally
Director of Supervision
bm592@cam.ac.uk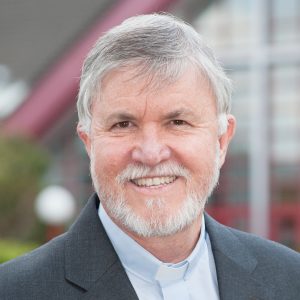 The Revd Bill Mullally is Director of Supervision at the College. Bill began his ministry in South Africa, where he served as a minister in the Methodist Church of Southern Africa. He was ordained presbyter at the Conference of 1998. He emigrated to Ireland (his ancestral home) in 2000 and served in the Methodist Church in Ireland as both Circuit and District Superintendent and as President of the Methodist Church in Ireland (2016-17). In 2017, he relocated to North East England, to serve in the Darlington Circuit and to undertake doctoral research, examining the roll-out of mandatory supervision for ministers and deacons within the Methodist Church in Britain. He is currently in the final stages of his doctoral studies, through Chester University. He has also been part of the training team involved in the delivery, implementation and roll-out of the MCB Supervision programme. He holds a Bachelor of Theology degree, majoring in Practical Theology, from the University of South Africa and a Master of Arts degree, focusing on Supervisory Practice in Ministry through the Department of Theology and Philosophy from the National University of Ireland.
Bill's focus is on supporting the continued development of Wesley House as a leading global resource for research, consultancy and training for Reflective and Pastoral Supervision. Part of his responsibility is running programmes in Pastoral Supervision (currently Certificate and Diploma programmes) and working with client organisations as a consultant, trainer and supervision provider. He also tutors Wesley House students and supports community life within the college.
Bill is a trustee for the Association for Pastoral Supervision and Education (APSE) and an APSE Senior Accredited Supervisor. Bill believes that Reflective Supervision has the potential to enhance well-being, transform practice, and change lives. Bill has also trained in Conflict Resolution, Mediation, Life and Business Coaching, Clinical Pastoral Education and Imago Relationship Therapy. He has provided training in a number of countries, including UK, Ireland, Germany, Estonia, Poland and South Africa.
Bill was published in the Holiness Journal 3.1 in 2017 – The Effect of Presence and Power in the Pastoral Supervisory Relationship.
Bill is married to Val, an author, supervisor and parent coach. They have two grown up sons, both married, and they have three grandchildren