Jo Cox-Darling
Supervisor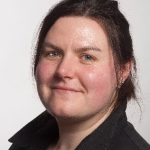 Research interests
As a Methodist minister and practical theologian, I research congregations in the midst of transition and creative change.  I am interested in questions of mission through the lens of leadership, innovation, and culture.  I have written academically about leadership, The Methodist Church, and Fresh Expressions; and devotionally on scriptural approaches to leadership, pneumatology, and mission.
Supervisory experience
I have supervised at Cliff College, Sarum College, Queen's Foundation and Wesley House.  I have taught at Queen's Foundation, University of Durham, Cliff College.
Current Wesley House research students
Gill Crippen