On Monday the last vestiges of the end of the Rank building were swept away.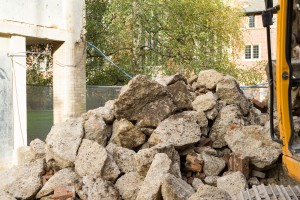 On Tuesday, in its place was a ten foot deep hole as we dug out the foundations.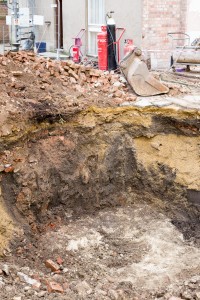 I arrived just in time to remind the digger driver that there was a cellar under No 31! Careful measurement ensued and we adjusted the digging accordingly. The western end of no 31, where the cellar is, has deep foundations. Left of the back door the foundations are less than one foot deep. Looking up you can see the huge chimney block directly above so we decided not to risk piling there and changed the building plans slightly.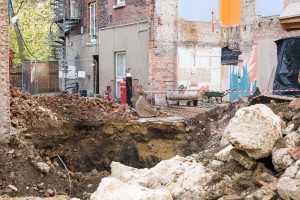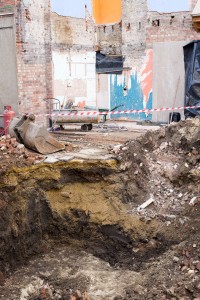 On Wednesday we exposed the back wall of No 31 to show a rather attractive Georgian niche as well as some interesting holes and arches
.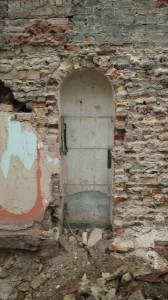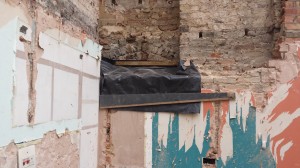 And finally, nature takes over in the Jesus section of the court and all sorts of unlikely growths are springing up. Here is a tomato plant which has sprung up between the paving slabs outside the New Common Room. It ought to have died from the frost by now but it has survived and has two flowers. Tomatoes anyone?