Location
The College is located in the heart of the city of Cambridge and all residential students and visiting scholars live on the Jesus Lane site.  Accommodation is self-catering and all our rooms are en-suite. Because of its central location shops, banks, cafes, theatres, cinemas and other amenities are all on the doorstep. The river, the open air swimming pool and Cambridge's famous greens and open spaces are all nearby.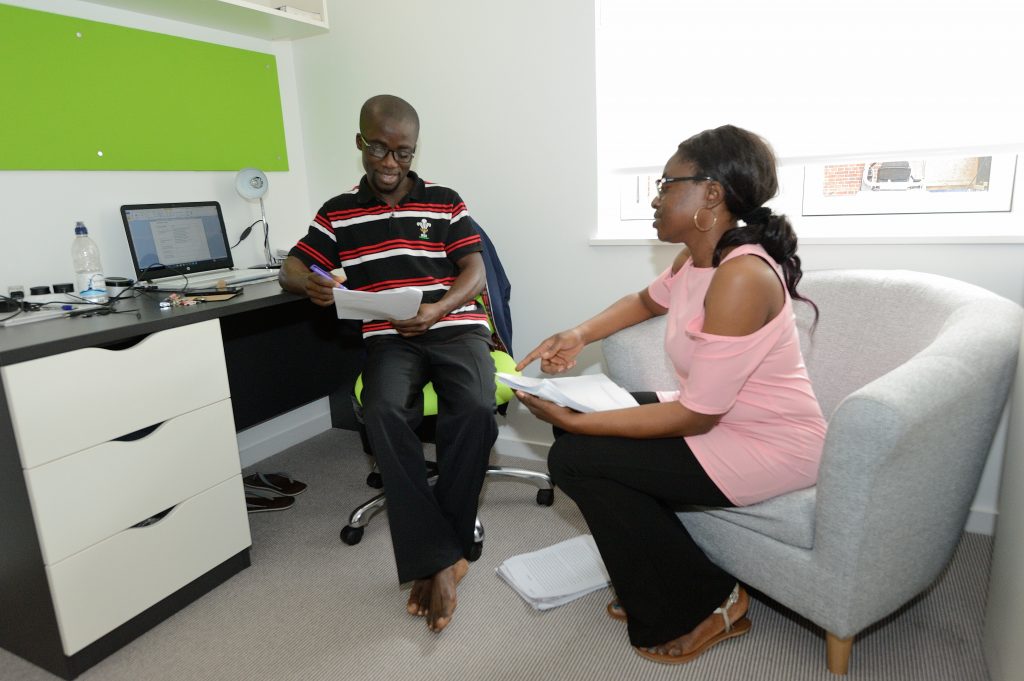 Study Bedrooms
22 single rooms are arranged on three floors with access from the newly built lift and feature staircase in the corner of the court.
Each floor has a spacious common kitchen fully equipped for self-catering, with laundry facilities and a large dining table.
Sets
In addition to the single rooms there are two traditional Cambridge sets with a separate study and an en-suite bedroom next to a private kitchen.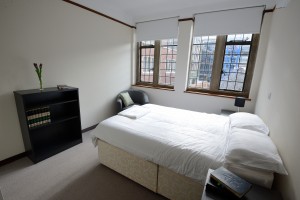 Daily rates (for those staying up to one month)
Weekly rates (for those staying a month or more)
Notes
The College is fully self-catering. We are within short walking distance of a supermarket and other food stores
Please ensure you have adequate insurance in place to cover your belongings
Television facilities are not provided. You will need to purchase a television licence if you watch television on the Internet
To request a room booking please go to our accommodation enquiry page