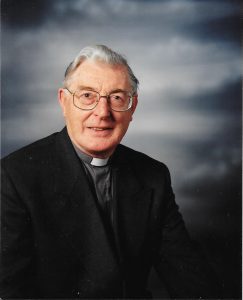 The Principal is very sorry to announce that The Revd Dr Ivor H Jones, Principal of Wesley House from 1984-1999, died suddenly on 7th April 2016 after a very brief illness.  Our prayers are with his wife Kathleen and his children Michael and Elizabeth and their families.
The Service of Thanksgiving and Committal are on 22nd April. More details are here: http://trinityfunerals.co.uk/tribute/details/61/Ivor-Jones/obituary.html#content-start
Ivor will be remembered by so many as a teacher of New Testament, of Greek, of preaching; as a scholar, as a musician, and as a polymath and as a man of indefatigable energy, intelligent faith and wicked humour.
May he rest in peace and rise in glory.