Michael Gutteridge
Michael Gutteridge was born in Selby, Yorkshire on 29 April 1842 and the story of his early life is essentially a Yorkshire one. His grandfather, Samuel Gutteridge, had been a successful shipbuilder in Selby building wooden sailing ships, mainly schooners and brigs for the coastal trade between the North of England and London. However, as young Michael grew up the Gutteridge family fell on hard times.
His father William first had a serious industrial accident resulting in losing his leg and he subsequently died at the young age of 34 in 1849. His gravestone in the churchyard of Selby Abbey records that he died "leaving a wife and five children to lament their loss" . Michael was the oldest of these children but he was only just seven when his father died. There was no income coming into the household and his grandfather could not help because shipbuilding in Selby had gone into serious decline following the arrival of the railways and the emergence of Goole as a new port to take away the remaining business from Selby.
Michael's mother took on a job as a housekeeper but times were hard and it was difficult to make ends meet and keep the family going. As a result Michael at a tender age had to become the man and head of the family and look for work as soon as he could. This was difficult because Selby was in decline and he had to look elsewhere. Eventually, after a very difficult time, he was able to secure a drapers apprenticeship in Manchester. This meant a weekly commute to Manchester and the cost of this left very little left over and his diary of the time records him often going hungry having only bread and water to sustain him.
His diary also records his inner thoughts and the strength his faith gave him. The family had traditionally worshipped at Selby Abbey and indeed Michael's grandfather had been a churchwarden there. At some time, the exact date is not certain, the family became Methodists and Michael himself became very involved on the Cheetham Hall Circuit in Manchester. The diary is full of his theological thoughts and before long he began preaching sermons himself.
Meanwhile his apprenticeship was coming to an end but he could see there was no future for him to progress in that business because all the senior positions were occupied by members of the family that owned the business. His health had also been adversely affected and he needed to look to elsewhere for the good of both his career and his well-being.
Following up a possible opening in Naples he took the decision to further his career in Italy. Before leaving he had fallen in love with Ada Cooke, the daughter of a carpet mill owner in Liversedge Yorkshire. However, not surprisingly Ada's father did not at this stage see him as a suitable prospective son-in-law able to adequately provide for his daughter. So he went to Naples on his own but again he was frustrated to find there were no prospects beyond a junior position.
He was therefore determined to start his own business so he was not dependent upon other people. But do this he needed at least some capital. With the help of a loan from Ada's father he was given the opportunity to prove himself and by 1868 he had set up his own drapers shop in the centre of Naples. Before long this was a flourishing business far outstripping the success of any other similar business in the city. By now Ada's father recognised that Michael was worthy of marrying his daughter and on 11 October 1872 Michael and Ada were married at Heckmonwike Yorkshire. They were to have a fulfilling marriage for some 49 years until Ada died in 1921.
After a few more years his business became far more than a mere drapers shop and soon was the largest department store in Naples. At that time Naples was a prosperous port with a fairly substantial English expat community living within it. "Gutteridge & Co" became renowned for style and quality providing "the Gutteridge look". Michael returned to Yorkshire from time to time to buy cloth from his home county and was able to provide financial support for the family he had left behind.
According to his obituary in The Times he became "so well known that some of his foreign correspondents would address their letters simply, "Gutteridge, Italy" and of so high a character that complete strangers would bring or send their valuables to him for safekeeping" . At the same time he became a pillar and leading benefactor of the Methodist Church in Naples. He also inspired and financed the improved translation by the Bible Society of a modern Italian version of the Bible.
He eventually retired from the business which carried on successfully as a department store in Naples until it was eventually sold by his successors some 20 years ago. The name still survives in Italy but now just as a men's outfitters and there are today "Gutteridge" outlets in Naples, Florence, Milan and Rome.
He returned to England and lived in in retirement at Haslemere. Methodism and the Methodist Church had become to mean so much to him that he wanted its ministers to have the same academic opportunities as other branches of the Christian church. With this in mind he developed the dream of a Methodist theological college for the training of ministers at the University of Cambridge. He felt God had called him to give effect to this dream. When he discussed this with the powers that be in the Methodist Church pressure was put on him to endow this facility in Oxford. However he was determined that it should be in Cambridge as this was where he had been called to found the college. So it was that he provided some £50,000 (in today's figures a staggering £24 million ) to buy the present site from Jesus College and then endow Wesley House.
He continued to be involved with Wesley house and chaired the founding committee. He died on 26th May 1935 aged 93.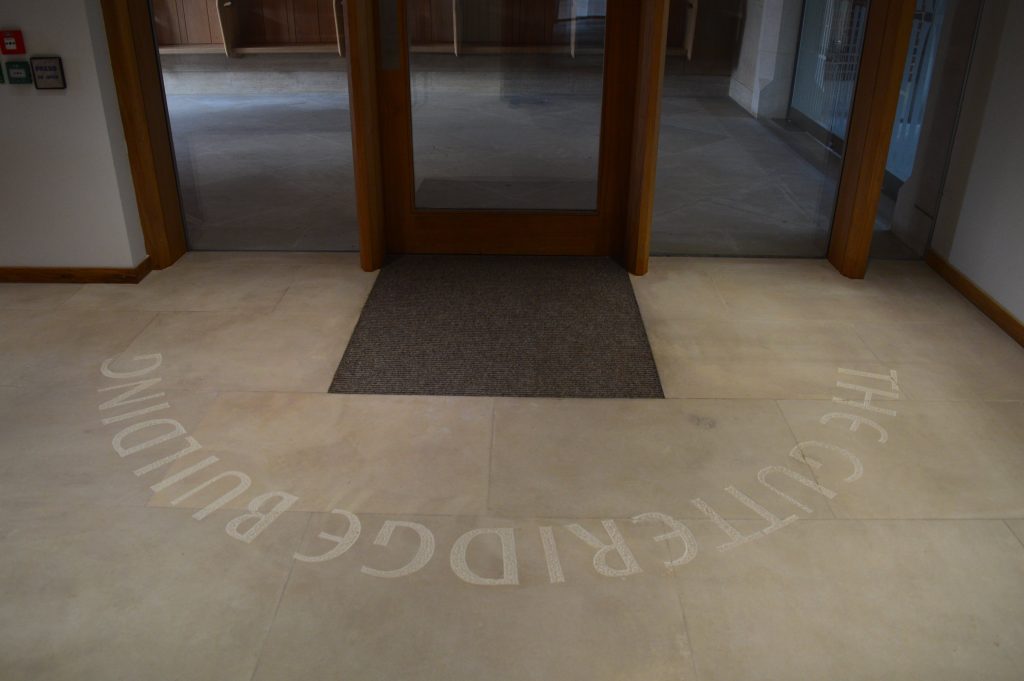 Peter Gutteridge
June 2014