Located right in the centre of Cambridge, Wesley House offers a perfect location for meetings of up to 34 people (board room style) and lectures of 40-50. Our dining room seats up to 64 people for formal dinners.
We also have a meeting room which seats up to 10 people and can be used as a breakout space or for smaller meetings.
Wesley House provides an attractive contemporary space with feature windows at either end giving views of a traditional Cambridge Court at one end and a townscape of Jesus Lane and Malcolm Street from the other.
Other than students accessing the library, you will have exclusive use of the building for your event.
We look forward to welcoming you to Wesley House.
"Lovely venue for a private group dinner, newly renovated, bright interior colour, brand new furniture, oversees the beautiful garden. Nice and helpful staff, always standby to our needs." Jun Guo, Sept 2017
"We recently used Wesley House's dining room as a venue for an evening party. From the kind and efficient staff to the stunning room in which our event occurred, Wesley House exceeded our expectations and ensured our guests enjoyed a cheery evening. We are so grateful." Michael Pashkevich, Dec 2017
Download our conference and events brochure (pdf)
Download our dining brochure (pdf)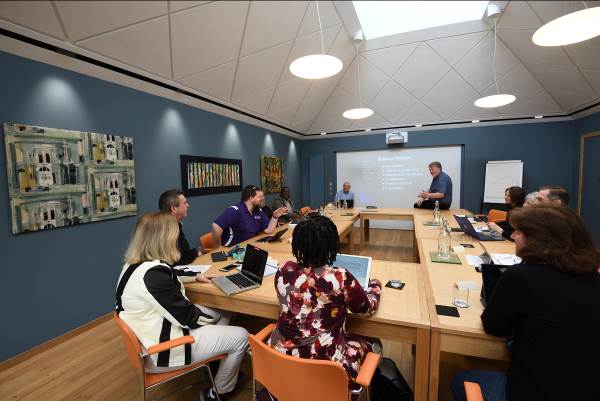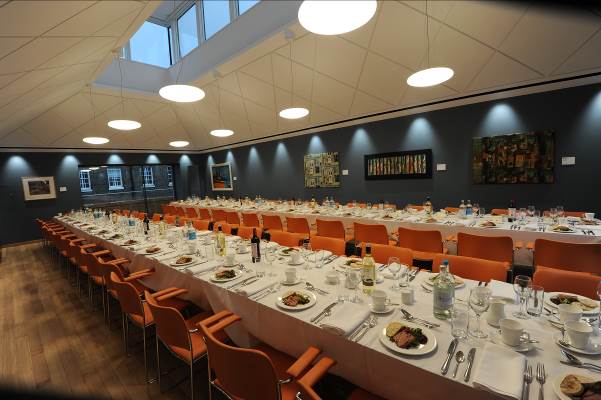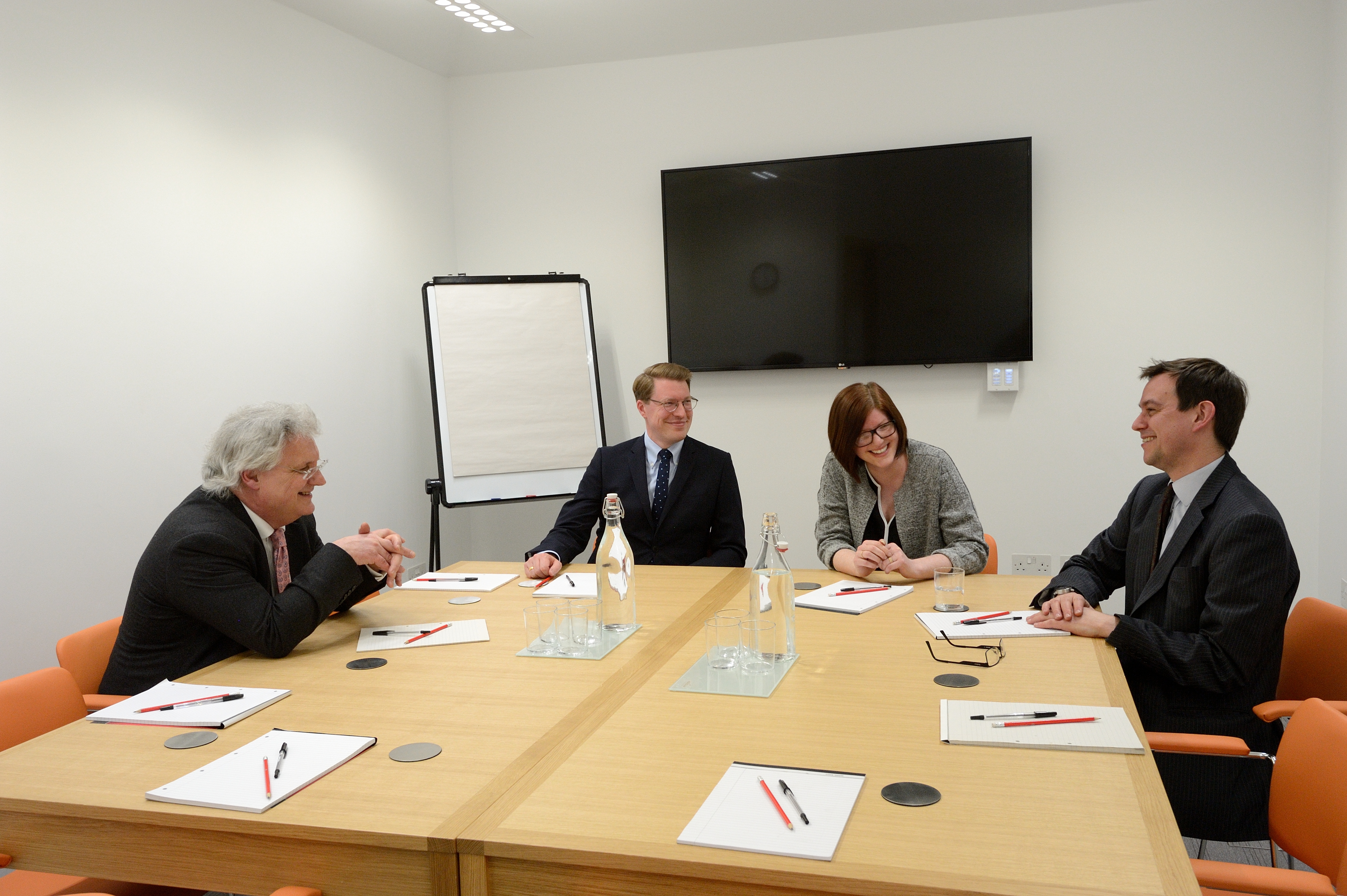 Further information
Call us               01223 765 850
Online               Use our online event booking query form
Visit us              Wesley House, Jesus Lane, Cambridge, CB5 8BJ
We regret that we have no parking facilities.
Read our event booking policy
Read our statement on freedom of speech and expression