Past event:
Writing the Journey

Do you wish to develop a deeper understanding of the life of faith and to explore your own spiritual journey through the disciplined practice of writing?
This course will introduce participants to a number of significant ways in which people have employed creative and reflective writing to develop insight concerning the claim of God upon their lives. These examples will serve as models to inspire your own writing and will be accompanied by engaging writing exercises that will enable you to explore various modes of theological reflection for yourself.
Writing is a fruitful means of celebrating the joyful and revelatory aspects of everyday life. It is also offers a space to confront those challenging and painful issues that form an important part of our Christian journeys. Theologians are increasingly recognising that the creative imagination is a rich and rewarding means of enriching our knowledge of God. We invite you to explore writing with us and to contemplate the Word of God through words of your own.
The course runs for 6 weeks from 2nd March 2020 and costs £175.
We ask that you give around 4 hours per week to our online courses, which can be done at times to suit you; you do not need to be online at particular times.
Course Tutor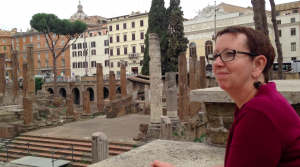 Professor Heather Walton is a theologian and life writer who has written extensively on the practice of theological reflection and the role the creative arts play in 'doing theology' in contemporary culture. She is Director of 'Literature, Theology and the Arts' at the University of Glasgow and General Editor of the Oxford University Press journal Literature and Theology. She became a Methodist local preacher at the age of 21 and the work of preaching continues to inform her creative practice. She is the author (with Elaine Graham and Francis Ward) of Theological Reflection Methods. Her own books include Imagining Theology: Women Writing and God, Writing Methods in Theological Reflection and Not Eden: Spiritual Life Writing for this World.