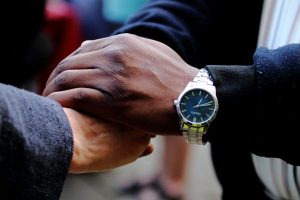 The Postgraduate Certificate in Chaplaincy and Pastoral Care is accredited by the UK Board of Healthcare Chaplaincy for  registration and CPD purposes. This course provides the study credits essential to practice as a Chaplain in a hospital or other healthcare environment.

The Certificate is a Master's level award and has been created for part-time distance learners. It comprises two modules, including a Pastoral Placement. Each module has 20 teaching hours and is assessed through 6,000-word assignments.
The Models of Chaplaincy and Pastoral Care module is designed to enable students to explore the history of pastoral theology and the practices of pastoral care in a variety of Christian traditions. It will uncover ways in which these dimensions are now in dialogue with multi-cultural, multi-faith and non-religious settings and insights. It will seek some of the ways in which social science thinking and practice has entered into critical dialogue with established ecclesial practices and understandings.
The Pastoral Placement module allows students the opportunity to reflect upon their work as chaplains or pastoral care givers. Placement hours may be completed, if appropriate, as part of a student's current employment or volunteer setting.
Also available as a Postgraduate Diploma (with two additional modules) or a full MA (with two additional modules and a 15,000 word project).
Further information & applications
There is further detailed information, including costs and a list of the modules offered, on the Cambridge Theological Federation website, where you can also find the link to the application form,
For a pre-application conversation with Wesley House about whether this course would suit you please contact us using our Information and Enquiry form.