Jane Day
DProf student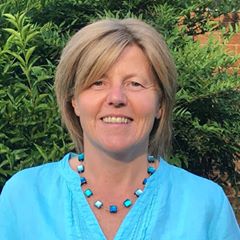 Current situation
Professionally I am an ordained Baptist Minister, a trained Spiritual Director in the Ignatian tradition of spirituality, and an Integral Professional Coach. I am employed part-time by the Baptist Union of Great Britain and part-time tutor for Regent's Park College, Oxford.
Research Area
My research topic is the accompaniment of 18 women Baptist ministers as they engage in Theological Action Research (TAR) (Cameron et al 2010) and professional coaching within the Baptist Union of Great Britain (BUGB). My research question is:
In comparison with other intentional forms of accompaniment for Baptist ministers, how does the process of accompanying women in Project Violet (PV) equip them as advocates for gender justice, and for bringing about institutional change?
Supervisory team
Nicola Price Tebbutt