The Revd Allison Waterhouse
PhD student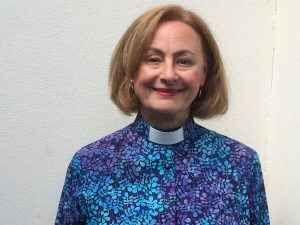 Current situation
I am a Methodist Minister who has worked in prison chaplaincy concentrating on the support of prisoners from prison to resettlement into the community. This is referred to as Resettlement or Community Chaplaincy. I am currently trustee and involved in the development of Change for Good – Community Chaplaincy a mentoring and support charity for (ex)prisoners and its peer member's group Next Chapter in London. I am also trustee of the National Community Chaplaincy Association. I am a practising Spiritual Director and teach Christian meditation.
Research Area
An investigation of the transformative potential of spirituality in the lives of prisoners and ex-prisoners who self-identify as Christian.
My research is inspired by my knowledge and experience as a prison Resettlement (Community) Chaplain where it is necessary to support the physical needs of prisoners as they move from prison to community. However, my experience highlighted the need for supporting transformation and the challenges this posed. Without transformation (metanoia) the person returns to addictions and former ways of life.
In my research I analyse the narrative of prisoners and ex-prisoners, who self-identify as Christian by discerned listening built on the art of spiritual direction. Focussing on their experience of God and spiritual transformation in their struggle with childhood abuse, fragmentation, addiction and recidivism, often influenced by contemporary spiritualities. The results will offer a better understanding of Christian (ex) prisoners, to community chaplains enabling better support for Christian transformation.
Supervisory team