Wan Yin Lim
PhD student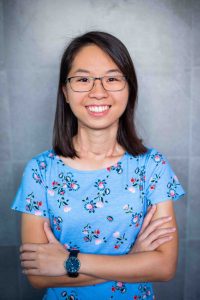 Current situation
Member of Chinese Annual Conference, Methodist Church of Malaysia
Subject
Building Positive Peace: A Methodist Exploration of Transforming Structural and Cultural Violence in Malaysia.
Research Area
As a Methodist living in Malaysia, one of Southeast Asia's nations, I have thinking about how Methodists interact with and play a role to this country's multi-ethnic and multi-cultural society. I advocated for youth engagement in the public sphere and have committed my studies interest into public well-being, Christian social ethics, racial relations, religious freedom, and political ideologies.
To explore the Methodist Christian tradition, I employed a multidisciplinary approach to investigate the Methodist Christian tradition. I value the relationship that peace studies gives to the complexities of social life. The creative tension that has arisen as a result of my interaction with these two diverse intellectual traditions has both enriched my theology and made me more engaged to the issue of peace. It lead me to focused my attention on the completeness of God and the well-being of the public, as well as how the Christianity fosters the wholeness of the nation and its people, namely the development of the Christian faith in the public sphere.
Supervisory team
Dr Richard A Davis
Professor Emerita Pauline Kollontai